This season I am just head over heals in love with all the stylish ankle boots on the market today- furs, lace, buckles are just a few of the trends that have us fashion junkies drooling. Rocking the ankle boot is a definite sexy style but is also a very versatile one too. Pair your boots with a skirt, skinny jeans, and even shorts with tights under neath; and be as fly as you wanna be! So with the colder months here go ahead an take advantage by adding a pair hot ankle boots to your style collection.
Rock This Look:
Singer Shakira rocks a sexy pair of leather peep toe ankle boots.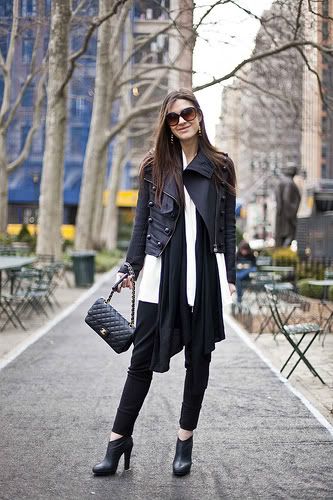 Military booties add a sleek finish to this black and white baggy look.
Laced ankle boots paired with denim shorts and a simple tee, is fresh and super stylish.
Shop This Look Online:
Leopard Gold Studs Bootie Boots- $65.99