This trending style is a great alternative when you want to give those body hugging skinny leg jeans a break. Fit for comfort, cuffed jeans provide an relaxed look without loosing style. Fabulous for daytime outings with the girls or a day in the park with the kids, cuffed denim is a versatile choice with much appeal.
There are many trendy ways to wear cuffed denim- experiment with the styles below.
Rock This Look: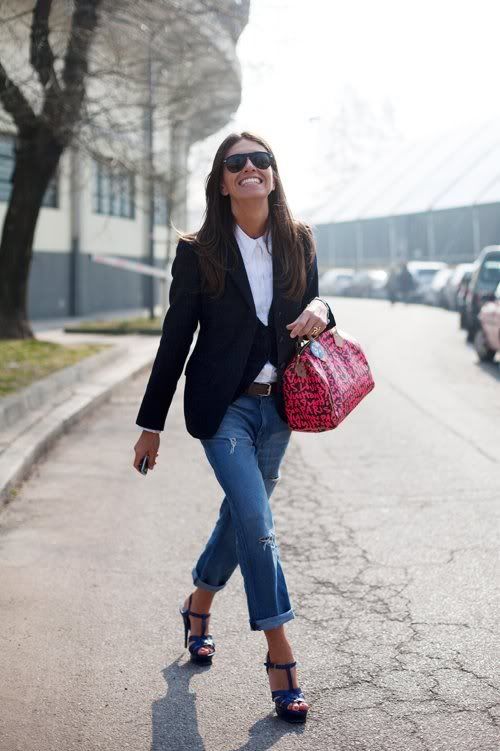 A tailored boyfriend blazer paired with cuffed denim jeans showcase a sleek sophisticated look.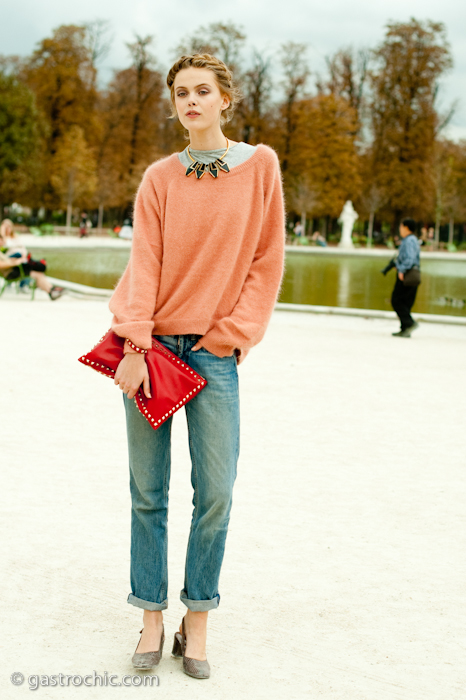 For a more dramatic look a bright over sized clutch brings a bit of edge style.
The epitome of slouchy chic- cuffed jeans paired with animal print flats is an upgraded casual look.
Pair Your Cuffed Denim With These Bold Stilettos:
Yellow Floral Leopard Peep Toe Platforms- $9.99
Hey, don't forget to share this post with your fashion loving friends on Facebook and Twitter!