Ask any mom especially one with little toddlers and they'll say wearing heels why running errands with the kids is like committing foot suicide! LOL! As a mother of two I can personally say rocking those o-so fashionable pumps with the kiddies can be challenging to see the least. However celebrity mommies seems to be immune to us everyday women challenges- see how they balance being mommies and fabulous in heels, who knows maybe you can do it too!
Kimora Lee Simmons and baby Kinzo picking pumpkins for Holloween. Her gray booties are too cute and not too high which means more comfort.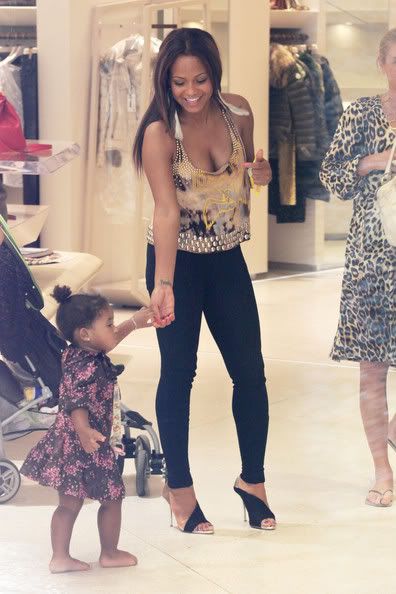 Singer Christina and her baby girl Violet have a girls day out shopping. Those stilettos are hot but a bit risky for a day out with baby.
Celebrity stylist and fashion trendsetter Rachel Zoe running errand with baby Skyler. We loves this lady cause no matter what, she's gonna rock those high platforms, baby or no baby.